Specializing in theTreatment Of Skin Cancer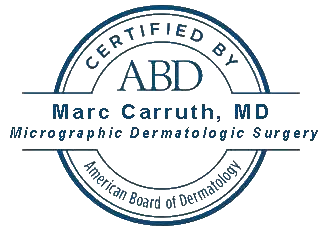 Welcome to Our Practice
Marc Carruth, MD
Mohs Surgeon Charlotte, NC
As of 4/1/23 Carolina Skin Surgery Center is now a division of Piedmont Plastic Surgery & Dermatology. Dr. Carruth will remain at the same location along with Kristen Bush PA-C to assist him and will continue to focus only on Mohs micrographic surgery and the treatment of skin cancer. Referring providers should not see any change in the care and return of their patients and our staff will continue to provide the same excellent care to our patients.
What is Mohs Surgery?
Mohs Micrographic Surgery is an advanced treatment procedure for skin cancer which offers the highest potential for recovery – even if the skin cancer has been previously treated. Read more about Mohs Surgery...
About Our Providers
Our Doctors are here to help. Click here to get to know our highly trained and qualified staff of providers. Meet our Providers...
Carolina Skin Surgery Videos
Watch videos on how to care for your wounds after surgery. Watch Video...
Forms
View a list of forms you can fill out before your appointment. View Forms...